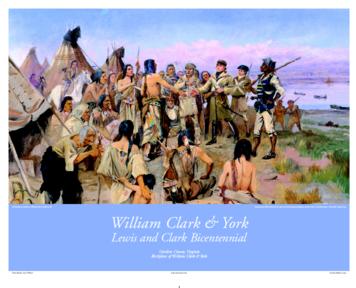 Caroline County, Virginia, located half way between Richmond and Fredericksburg, Virginia,
is the birthplace of Clark and his man-servant York of the Corps of Discovery.
---
William Clark was born in 1770 to John and Ann Rogers Clark in Caroline County, Virginia, the ninth of ten children. He grew up on his father's plantation with its many acres and slaves, enjoying life in the open country. Though he had little formal education, he acquired the manners and accomplishments of a Virginia gentleman of his day, including riding, hunting, surveying, and managing an estate. In the autumn of 1784, the Clark family moved to Kentucky, and on a large tract of land near Louisville built a home called Mulberry Hill.