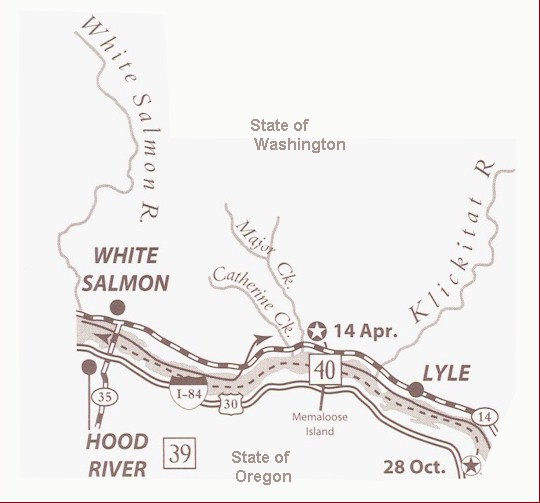 39. Hood River County Historical Museum: Displays of Indian artifacts including Klickitat baskets.
40.Memaloose State Park: Named for the offshore island used by early Indians as a burial ground and described by Lewis & Clark who called it "the Sepulchar Island." Interpretive wayside on I - 84.
Map Source: Lewis & Clark Bicentennial in Oregon 1200 SW Park, Portland, OR 97205. Ted Kaye & Roger Cooke.