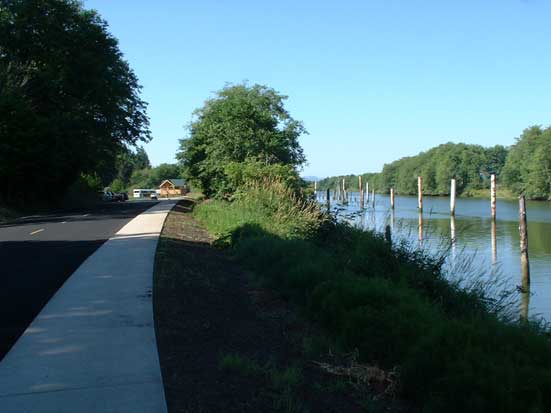 ---
To reach the wooded site that would become Fort Clatsop, the Corps paddled up the Netul River past lush riverbanks and tall evergreens teaming with wildlife, such as playful river otters and majestic bald eagles.
Now the river is named after Lewis and Clark, but Netul Landing pays homage to the former name and is an excellent place to launch your kayak or canoe for a paddle trip.
The launch is part of the Lewis and Clark Columbia River Water Trail, a 146-mile stretch of water that follows the explorers' route on the Lower Columbia River from Bonneville Dam to the Pacific Ocean, near Ilwaco, Wash.
Netul Landing also marks one end of the new Lewis and Clark River Trail. The Lewis and Clark River Trail is a gentle, 1.5-mile meander along the river, taking in many of the same sights that the expedition members did. You can park your car in the nearby parking areas and walk to the Visitor Center at Fort Clatsop to continue your own journey into local history, or connect up with the Fort to Sea trail and trace the Corps' trip to Sunset Beach.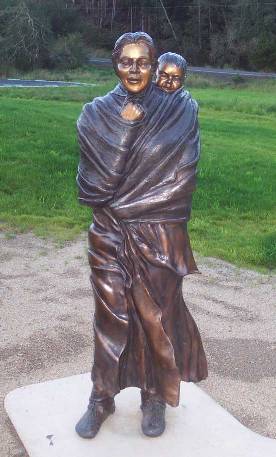 Netul Landing also offers a life-sized bronze statue of Sacagawea, the Shoshone woman who accompanied the Corps to the Pacific Ocean.
Sculptor Jim Demetro