WELCOME TO THE BRIDGE OF THE GODS
IN THE COLUMBIA GORGE NATIONAL SCENIC AREA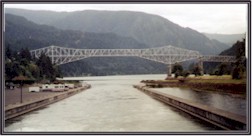 Bridge of the Gods is the third oldest bridge on the Columbia River, spanning the states of
Oregon and Washington.
Native Folklore ~ Long before recorded history began, Indian legend says the Great Spirit built a bridge of stone that was a gift of great magnitude.
The bridge was called, "The Great Cross Over" and is now named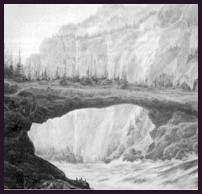 "The Bridge of the Gods".